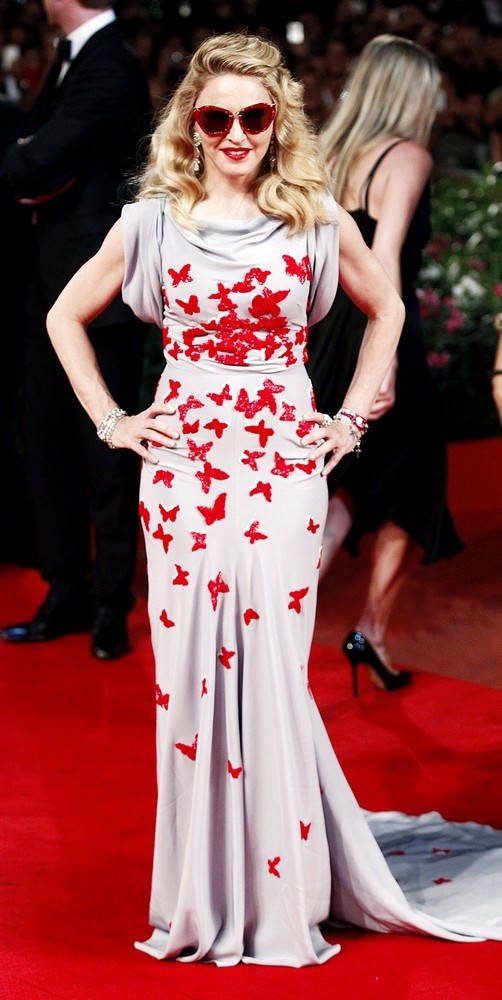 From: http://www.aceshowbiz.com/news/view/00043374.html  Photo credit: /WENN
Madonna stole the attention with her fabulous look at the premiere of her film "W.E." at the Venice Film Festival on Thursday, September 1. The pop diva made a grand entrance to a standing ovation at the Sala Grande (Palazzo del Cinema) before striking a pose on the red carpet.  Rocking an eye-catching red-framed vintage sunglasses, Madonna finished off her look with a tailed dress and shoes by Vionnet, while her blond hair was pinned to the side.
It's been a while since we've seen Madonna look this ladylike.  Do you love the look or hate it?
(Visited 157 times, 8 visits today)